Change to CTE Middle School Mandate
September 15, 2017
On Tuesday, September 12, 2017 the New York State Board of Regents recommended to the Commissioner of Education to amend the regulation 100.4 one unit of Technology and ¾ unit of Home and Career Skills.  The new regulation stipulates that schools can now provided 1 ¾ units of study in any of the six CTE disciplines which includes Technology Education, FACS, Agriculture, Business, Health Sciences, Trade and Technical Education. Any CTE courses must be taught by persons certified to teach in that particular CTE subject area. It is important to reiterate that this is not an elimination of the middle school mandate but a restructuring.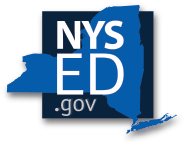 Unit of Study Requirements for Career and Technical Education in Grades 7 and 8 [P-12 (A) 3]
Your Committee recommends that section 100.4(c) of the Regulations of the Commissioner of Education be amended, as submitted, effective September 27, 2017. These amendments allow for greater flexibility in meeting the unit of study requirements in grades 7 and 8 in Career and Technical Education (CTE).  Regent Mittler voted in opposition.
Reminder: Districts that have effective FACS and Technology Education programs should continue to meet the unit of study requirement in the traditional manner. 
Information for School Districts:
It is important superintendents and principals understand that this is not an elimination of the technology education mandate. Administrators do not have to change their current program if students are receiving 1 ¾ units of study from any of the six CTE disciplines which includes Technology Education, FACS, Agriculture, Business, Health Sciences, Trade and Technical Education.You can help with this by letting your principal know that as long as they meet the current regulation they will be in compliance with the NEW regulation.
If they are NOT currently compliant with regulation 100.4 they must become compliant with the new regulation which provides some flexibility for them. The mandate can only be fulfilled with a CTE certified educator teaching within their content area.
History of this Regulation Change:
On Tuesday, May 9, 2017 the New York State Board of Regents approved an emergency regulation to give schools the flexibility to meet the Technology and Family Consumer Science middle school mandate in new ways. This opened a 45 day comment period where many stakeholders contacted the Board of Regents and State Education Department.
As recently as the end of March, this item was scheduled for July or September and the summer was to be used to create the content modules by the CTE content areas—to fold everyone into the process.
A statewide conference call was held with representatives of the superintendents and middle-level principals to discuss the elimination of the middle level mandate ALL TOGETHER. The State Education Department presented the Introduction to CTE model as a reason to KEEP the 1 ¾ unit. The Department reverse course during the conference call and decided to support the CTE model while providing some flexibility to administrators.
The current proposal was then scheduled for consideration by the Board of Regents at the May meeting.
It is very important for everyone to realize that this item was "rushed" to accommodate promises made by the Department's senior managers to superintendents in the field that a regulation change would happen for the 2017-18 academic year.  It was proposed as an emergency item because there wasn't enough time left to follow normal protocol and have change in place for 2017-18 as promised.
Only schools with openings for Technology or FACS for 2017-18 can use the flexibility to hire from the broad CTE pool of which Technology and FACS are a part.
There are not enough Technology and FACS teachers to staff the current openings, let alone those for the Fall. As we know, many districts are out of compliance. This gives districts a chance to hire one of our CTE colleagues to fill positions that will never see a Technology or FACS applicant.
Contractual issues govern staffing in individual districts. We must be mindful that programs do not get cut where teachers are in existence.
Information from the Board of Regents Meeting in located at the Board of Regents website.
Comments the Regents made during the Meeting can be found here.
Information about what happened at the meeting can be found here.
The original proposal Unit of Study Requirements for Career and Technical Education in Grades 7 and 8. See it here:  https://www.regents.nysed.gov/common/regents/files/517p12a3.pdf